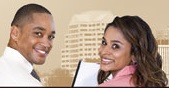 The City of Trenton plans to present its 24th Annual Trenton Business Week from October 16th to October 19th in Trenton. The TBW is a host of learning activities for business owners, entrepreneurs, and individuals.
This year the City of Trenton is again cooperating with the Purdue University Center for Regional Development to implement an innovative program for the TBW, the Trenton Business Innovation Project. The Center will train local business and community volunteers in a strategic doing process to develop project workshops such as recruiting downtown retail and developing the area near the Trenton Transit Center.
The Princeton Regional Chamber of Commerce will sponsor the Trenton Business Innovation Project.
Networking events will be held in different venues in Trenton. This year the events will include a luncheon to celebrate Trenton businesses that have served the community for well over 100 years, a TD Bank Business Networking Reception, and a MIDJersey Chamber of Commerce luncheon where Mayor Eric E. Jackson will present his annual economic address.
Sponsors for the TBW include the City of Trenton, Mercer County, MIDJersey Chamber of Commerce, TD Bank, Trenton Downtown Association, PNC Bank, Princeton Regional Chamber of Commerce, Capital Region Minority Chamber of Commerce, College of New Jersey Small Business Development Center, African American Chamber of Commerce, Trenton Times, the Trentonian, Thomas Edison State University, US 1, New Jersey Business and Industry Association, WIMG 1300, 94.5 and many business partners.

#TrentonBusinessWeek