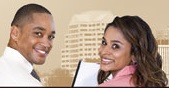 The City of Trenton is proud to present its 23rd Annual Trenton Business Week from October 17 to October 19.
This year, the City of Trenton will implement an innovative program during the TBW, the Trenton Business Innovation Project. Local business and community volunteers will train in a strategic process to create four pathfinder projects, including the development of an arts economy, shop local program, food industry expansion, and waterfront development. Collaboration among the participants will focus on a sustainable plan for each project. Each group will meet regularly after TBW to implement parts of their project.
Trenton Business Innovation Project Announcement
#TrentonBusinessWeek
Photos from the 2015 Trenton Business Week:
News
Here's how to join our Trenton Business Week mobile community:
• Visit my.yapp.us/2457NJ on your iOS or Android device
• You'll be taken to the app store to download Yapp
• Open Yapp and Trenton Business Week will sit inside.
Then access the schedule, post TBW news, a photo or introduce yourself on the go through Yapp.