The 23rd Annual Trenton Business Week will launch the Trenton Business Innovation Project and offer a variety of programming throughout the week.
MIDJersey Chamber of Commerce Luncheon
October 18, 2016
11:30 AM - 1:30 PM
Wyndham Garden Trenton, 1 West Lafayette Street, Trenton, NJ 08608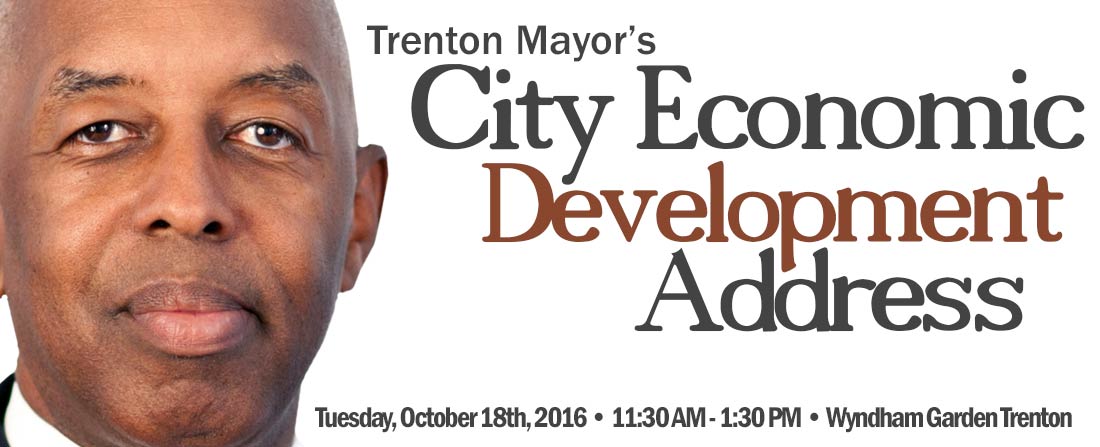 Join the MIDJersey Chamber of Commerce for the Annual Trenton Mayor's Economic Address. Mayor Eric Jackson will give his Economic update to a packed room. Enjoy lunch and networking prior to his address. Limited seating available.
Register through the MIDJersey Chamber at: midjerseychamber.org/event/annual-trenton-mayors-exonomic-address
Back to Schedule